【product description】
Our Wood Pipe is a beautifully crafted pipe that is perfect for smoking your favorite tobacco blends. This pipe is handmade from start to finish, and it features a durable construction that is built to last. And they it has a beautiful wood grain and takes on a high polish.
The wood smoking pipe is made from high-quality ebony wood, and it features a small bowl that is perfect for a quick smoke. And our wood smoking pipe has a lot of styles, the following is their size chart
| | | | | | |
| --- | --- | --- | --- | --- | --- |
| Numbering | overall length | Bowl deep | Inner diameter | Outer diameter | Pipe stem length |
| Ac0015 | 147mm | 34mm | 18mm | 35mm | 75mm |
| Ac0007 | 147mm | 35mm | 18mm | 34mm | 75mm |
| Ac0007K01 | 145mm | 37mm | 20mm | 36mm | 76mm |
| Ac0016 | 138mm | 40mm | 19mm | 33mm | 71mm |
| Ac0020 | 143mm | 36mm | 18mm | 39mm | 74mm |
| Ac0022 | 138mm | 42mm | 19mm | 40mm | 67mm |
| Ac0027 | 145mm | 36mm | 20mm | 33mm | 75mm |
| Ac0035 | 134mm | 39mm | 19mm | 37mm | 66mm |
| Wgac0024 | 151mm | 40mm | 19mm | 40mm | 79mm |
| Wgac0025 | 145mm | 34mm | 19mm | 45mm | 76mm |
| Wgac0025k01 | 133mm | 35mm | 19mm | 39mm | 71mm |
| Wgac0026 | 133mm | 32mm | 19mm | 37mm | 71mm |
| Wgac0026k01 | 153mm | 42mm | 19mm | 42mm | 78mm |
Ebony is a beautiful and unique wood that is perfect for pipe making. Its exotic appearance and smooth texture make it a popular choice for pipe smokers who want a luxurious smoking experience. Ebony is a very dense wood, which makes it ideal for pipe making. It is also very durable, so you can be sure that your ebony pipe will last for many years. If you're looking for a high-quality full wood smoking pipe that will give you a luxurious smoking experience, then an ebony pipe is the way to go.
And our wooden pipe has a layer of carbon inside the bowl. The function of this layer of carbon is to absorb the harmful compounds present in tobacco smoke, thus protecting the smoker's health. It is also used to absorb the tar and nicotine from the tobacco.
And when you light a tobacco pipe, the heat of the flame causes the tobacco to release a layer of carbon. This carbon layer protects the tobacco pipe from the flame, preventing it from burning too quickly. The carbon also helps to filter the smoke, giving the tobacco a more smooth and mellow flavor.
And our wood pipe is easy to disassemble and clean, and the design makes it easy to take apart and put back together. Whether you're a first-time smoker or a experienced smoker looking for an easy-to-care-for pipe , this is a great option. The pipe can be taken apart into three pieces – the bowl, the downstem, and the mouthpiece – which can then be cleaned separately. Simply remove the bowl and downstem, then soak all three pieces in a solution of isopropyl alcohol and water. After a few minutes, rinse everything off and reassemble your pipe. Easy peasy!
【Wood Smoking Pipe Kit includes】
1 x Ebony Wood Tobacco Pipe Body
– 1 x Pipe Rack
– 1 x Cork Knocker
– 1 x Smoker's Companion
– 2 x Combustion Mesh
– 1 x Cloth Bag
– 2 x Filter
– 2 x Bit
– 1 x Pipe Brushes
– 10 x Cleaner
– 1 x Paper Box
Directions for use of wood smoking pipe accessories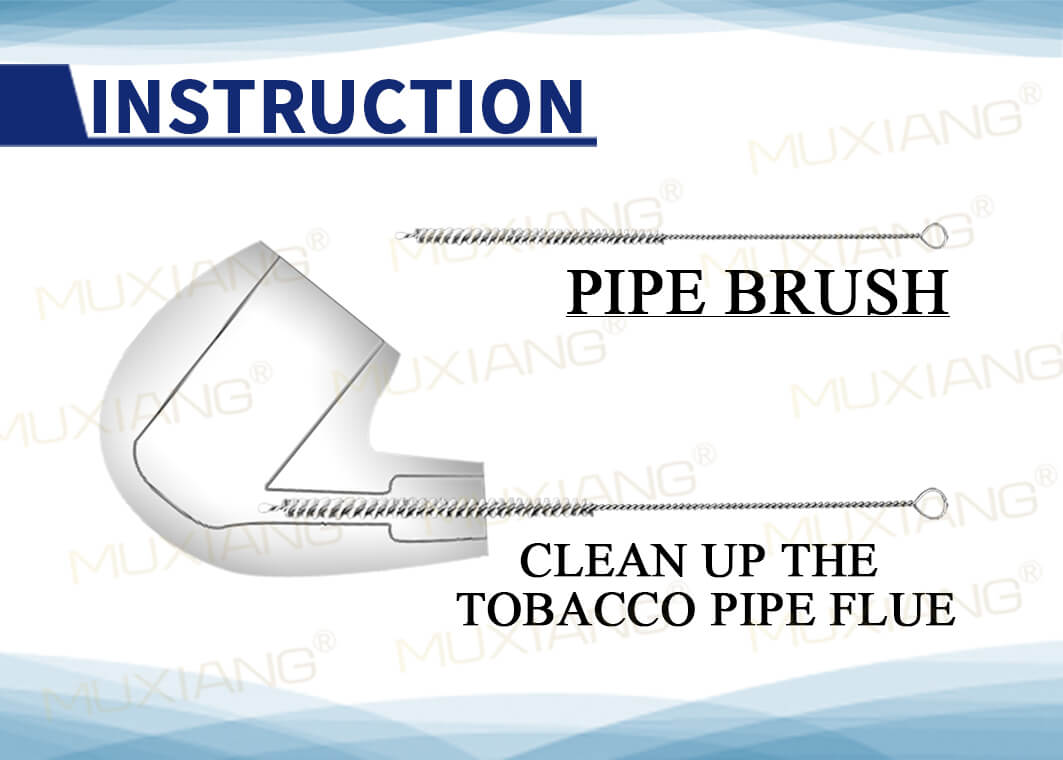 More product details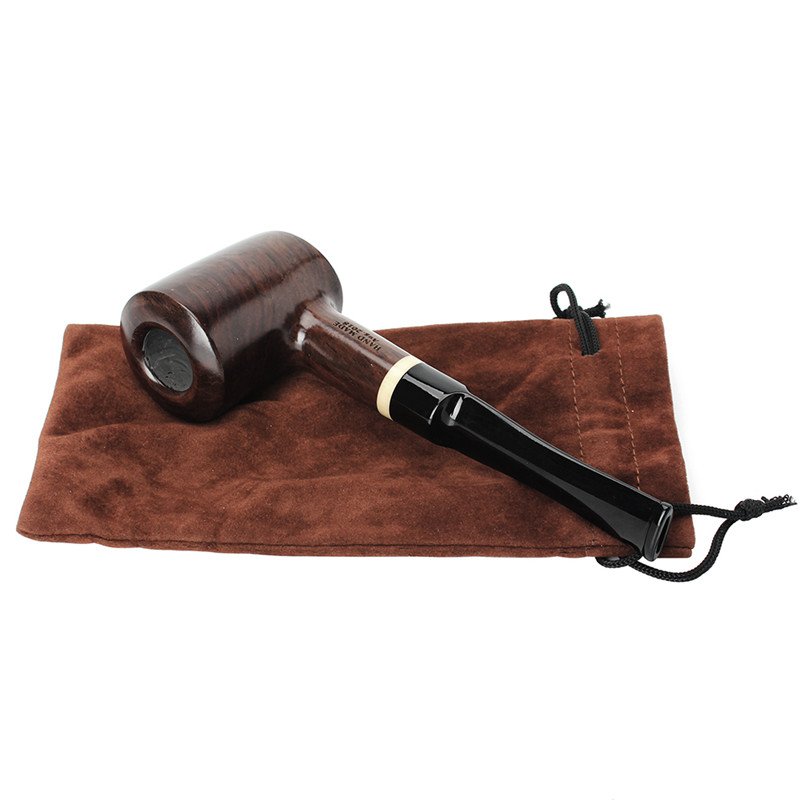 Customer questions & answers
Can we customize wood smoking pipe
The answer is yes! we can customize wood smoking pipes to fit your personal style, There are a few ways to customize your wood smoking pipe. You can choose the wood type, the stain color, the shape, and even the size. You can also add custom engravings or other decorations to really make your pipe your own.
If you're looking for a unique wood smoking pipe that reflects your personality, then customization is the way to go. There are endless possibilities when it comes to customizing your pipe, so get creative and make something that's truly one-of-a- kind.
How Long Is Delivery?
We aim to deliver your order within 7-10 working days. Occasionally, we may need to extend this delivery time due to factors beyond our control, such as bad weather or delays in the postal service. We will always endeavour to deliver your order as soon as possible and will keep you updated if there are any delays.
FAQ