The Smokable Green Wake And Bake Mug Pipe is the perfect way to start your day. This mug pipe is made from a ceramic material and has a green design on the inside and outside of the pipe mug. The pipe also has a hole in the handle for easy smoking.
This Wake And Bake Mug Pipe is made of ceramic and holds up to 8 ounces of liquid. It is also microwave safe, although it is not recommended that you heat the cup in the microwave for more than one minute at a time. it is perfect for your morning brew coffee, or afternoon tea, but it is also ideal for smoking tobacco.
Our Wake And Bake Mug Pipe has been designed with care and attention to detail, so it can be used for many years without any problems. and features an ergonomic handle that makes it easier for you to hold on to it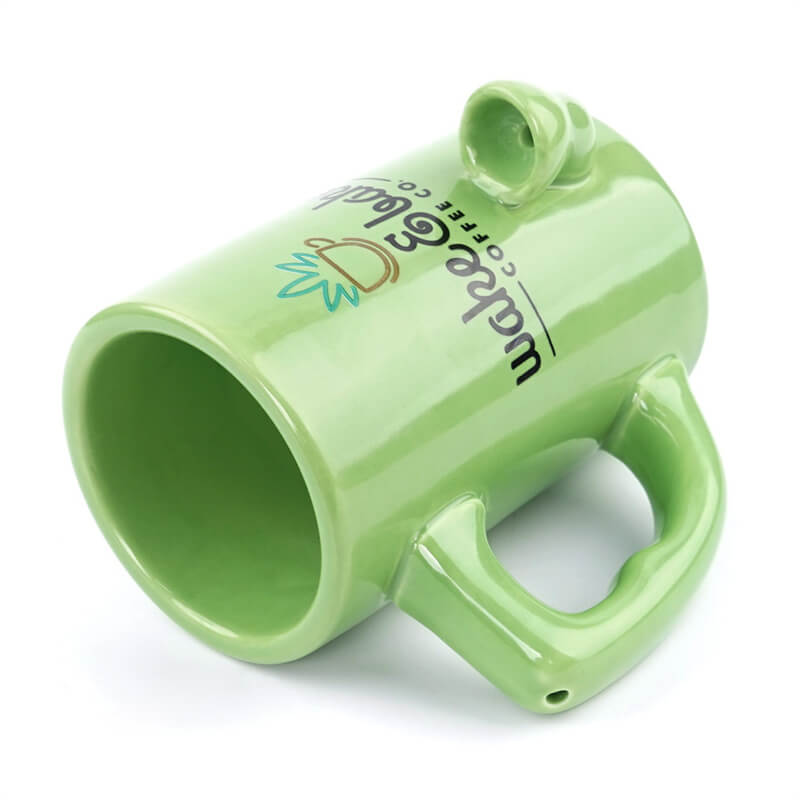 This wake and bake coffee mug pipe is decorated with the phrase "Wake And Bake" in green lettering on one side, very eye-catching, and it gives off a cool vibe that makes it perfect for any occasion.
If you are a coffee lover and a tobacco lover, then the Wake And Bake Coffee Mug Pipe is the perfect gift for you.
FAQ
What material is this Wake And Bake Mug Pipe made of?
This Wake And Bake Mug Pipe is made of high quality ceramics. The ceramic material is very durable and it can be used for a long period of time. This means that it is much stronger than a regular glass pipe. It also means that it will not break or crack easily when dropped on the floor or in other similar situations.
this Ceramic mug pipes are one of the most popular types of pipes available today due to their durability and ease of use.
will a pipe mug break in the oven
Our wake-and-bake mugs are made from high-quality ceramics that won't crack even if you put them in a high-temperature oven. They are also microwave-safe and can be used in the dishwasher.
We've tested it and it can withstand up to 1000 degrees Fahrenheit