The Sherlock Holmes Smoking Pipe has been around for centuries and is still one of the most popular pipes today. There are a few reasons for this. it is made of rosewood and has a curved pipe stem. , rosewood is a beautiful wood that has a natural color that ranges from a light pink to a deep red. It also has a strong and distinct smell that many people find appealing.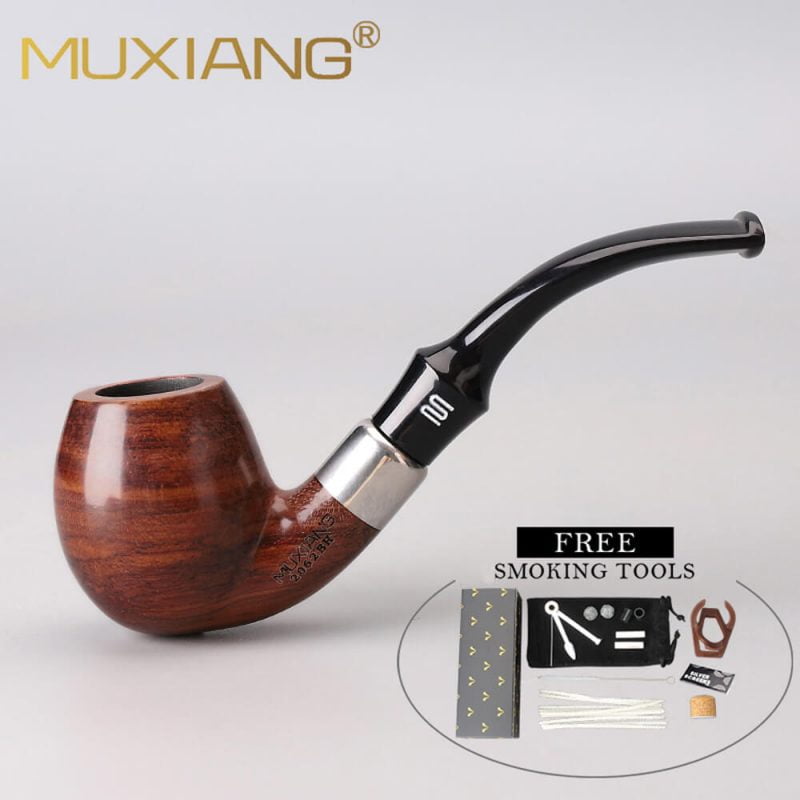 But the main reason the  Sherlock Holmes Smoking Pipe is so popular is that it provides a great smoking experience. The wood is dense and heavy, which means it doesn't heat up as quickly as other pipes. This results in a cooler, smoother smoke.
This is an exquisitely designed Sherlock Holmes Smoking Pipe. Our pipe has a bent saddle design that not only looks fashionable but also improves the smoking experience. We use high-quality materials in the process of making this pipe, and we also added a carbon layer to effectively increase the burning of the cut tobacco and prevent damage to the pipe during later cleaning. A beautiful flame design, It is an ideal choice for those who are looking for an improved smoking experience..