This Leather Cigar Case is made out of the finest leather and has a soft, luxurious feel. The case is designed to protect your cigars from the elements these cases will keep your cigars safe and secure, while also looking stylish and professional. and is perfect for taking them with you on the go. It has a stylish, rustic design that makes it a great addition to any cigar lover's collection.
This Leather Cigar Case is made from genuine leather and has a nice zipper to keep the lid closed and cigars in place. It conveniently holds four sixty ring cigars. The case measures 8.2 x 5.1 x 1.9 inches, Four cigar divider compartments for easy storage of your cigars, A great gift for the cigar smoker in your life!
Made from top quality soft leather, the interior of the case features a soft suede lining that protects your cigars and keeps them in place while you travel,
This Leather Cigar Case, which can protect your cigars from damage and keep them fresh. The interior humidifier is removable, allowing you to add distilled water to the humidifier or place humidor solution in the case to keep your cigars from drying out.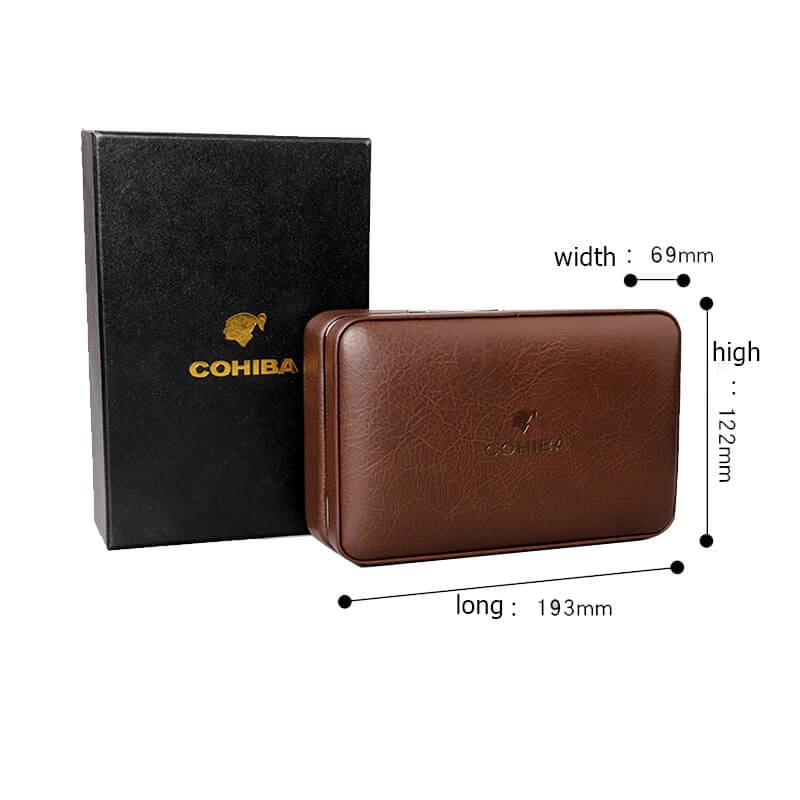 The Vintage Cigar Case conveniently holds four sixty ring cigars seven, Dimensions: 8.2x 5.1 x 1.9 in, The deep brown "Chestnut" tanned leather is ground to create a unique texture and texture.
And have gained popularity due to their versatility, style, and portability. Colors range from classic black or dark brown. Many leather cases are telescopic so you can carry cigars of varying lengths.
Our single cigar case leather bag allow you to carry not only cigars, but also accessories, credit cards and other essential items, so you will always be organized on the road.Very convenient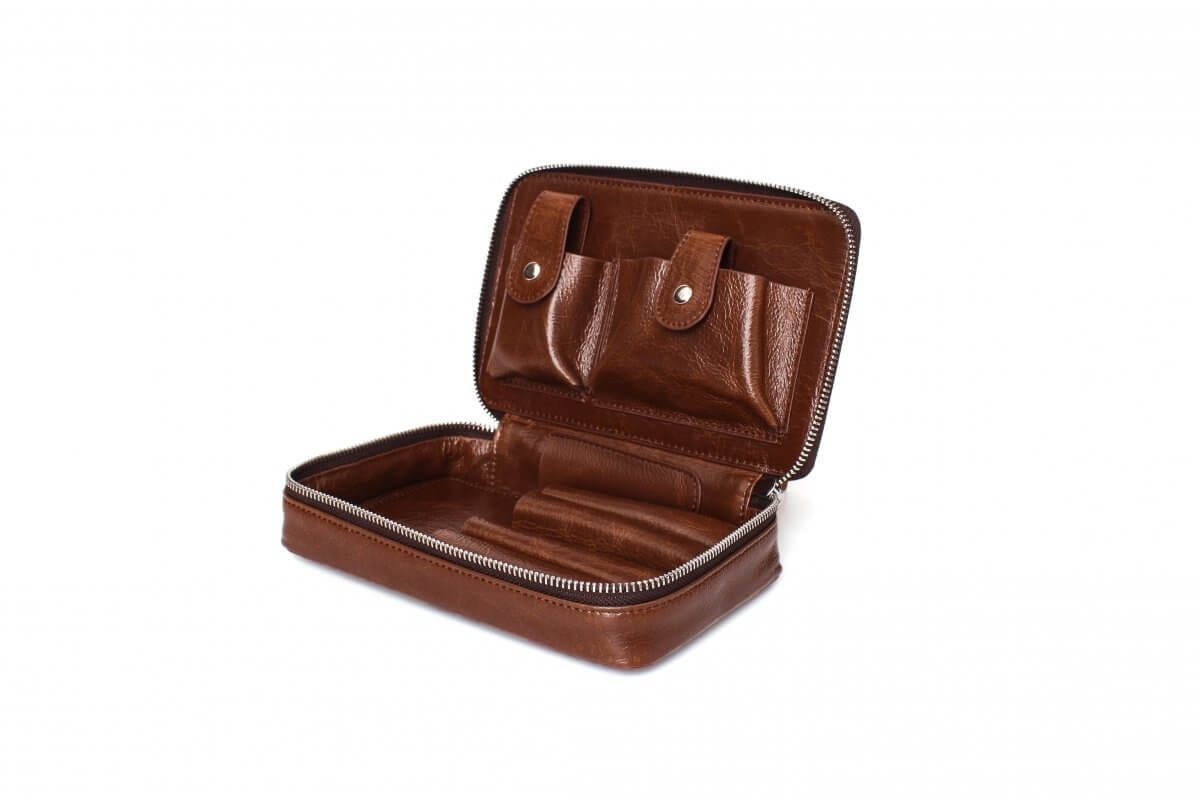 Each luxury cigar case is handcrafted from leather according to the strictest criteria to ensure quality, durability and style. Like the luxury cigar case we present in our other collection, this one will help you save your cigar more perfectly, Practical and elegant, Each leather The surface of the bag is handcrafted and meticulously crafted using pure cowhide, making it look more Vintage
MUXIANG offers a large selection of cigars accessories and tobacco pipe products with first class service and expertise. Let our customers have a better shopping experience