This
high quality smoking pipes
is made of
high quality Ebony
materials that will provide a great smoking experience. The bowl is made of ebony, which is a very strong and durable wood.and durable material that makes for an
excellent smoking pipe
. is a very dense, hard wood with a deep, rich black color. It is also very smooth and fine-grained, , which means it will absorb heat well and produces cool smoke,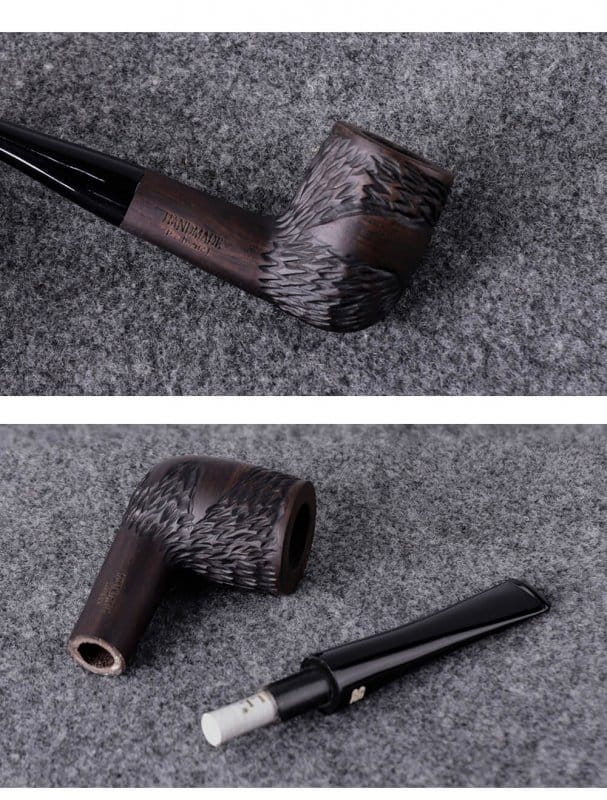 And Ebony is a very dense wood, which means it doesn't absorb much moisture. This makes it an ideal material for smoking pipes, as it reduces the risk of the pipe becoming soggy and ruining the smoking experience.
He is also very durable. A high quality pipe made of ebony is likely to last much longer than a pipe made of other materials, making it a wise investment for any smoker.
And The smoking pipes are exquisitely engraved on the surface with incredible designs. It is sure to make a striking impression when used. The smoothness of the pipe gives it a chic and sophisticated feel.
If you are looking for a beautiful,
high-quality smoking pipe
, then an h
igh-quality  ebony pipe
is a great choice.