There's something about a handmade green lighter that just looks and feels classier than your standard Zippo. Perhaps it's the natural wood grain or the fact that each one is unique, but whatever the reason, wooden lighters have a certain je ne sais quoi that metal ones lack.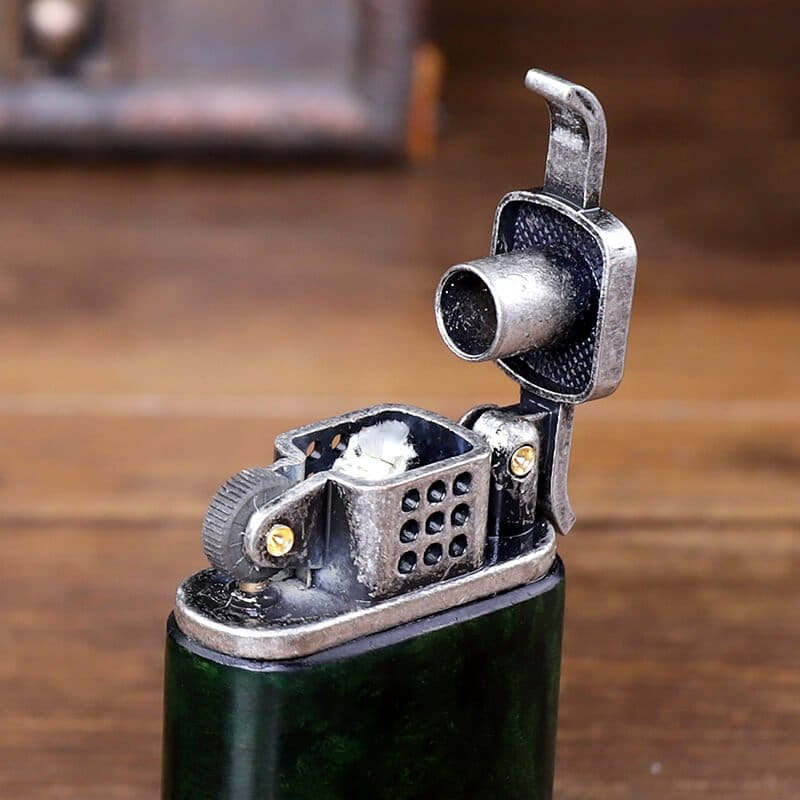 this wooden green lighters are made from all-natural briar materials, so you can be sure that they're eco-friendly. They're also lighter than traditional metal lighters, so you can save your hands from the heat.
If you're looking for a stylish and sustainable way to light your cigarettes, cigars, or pipes, then look no further than a handmade wooden lighter. Unlike mass-produced lighters, each one is made with care and attention to detail.
This dark green wooden lighter is stunning and unique. It is the perfect gift for anyone who loves classic style, and it makes a great addition to any collection. The wooden lighter is easy to use, and it provides a clean, reliable flame every time. The dark green color is perfect for blending in with nature, and the wood construction makes it durable and long-lasting. This lighter is also refillable, so you can use it time and time again.