this Gourd Pipe is made from real briar wood from Italy. We have carefully selected the best materials to ensure that our Gourd Pipe are made of high quality materials.
This smoking Pipe features an attractive gourd design that gives it a classic look. The pipe has a smooth finish to give it an elegant appeal.
And our smoking Pipe has an excellent design that, with a removable bowl and stem, making cleaning and maintenance easier. This pipe can be cleaned using alcohol or any other cleaning agent to ensure it stays in good shape for longer periods of time.
This Briarwood smoking pipe will provide you with smooth smoke every time you use it! It has a deep bowl that allows you to pack more tobacco into it than other pipes do, so you can smoke for longer periods of time without having to refill the bowl as often as you would with other types of pipes.,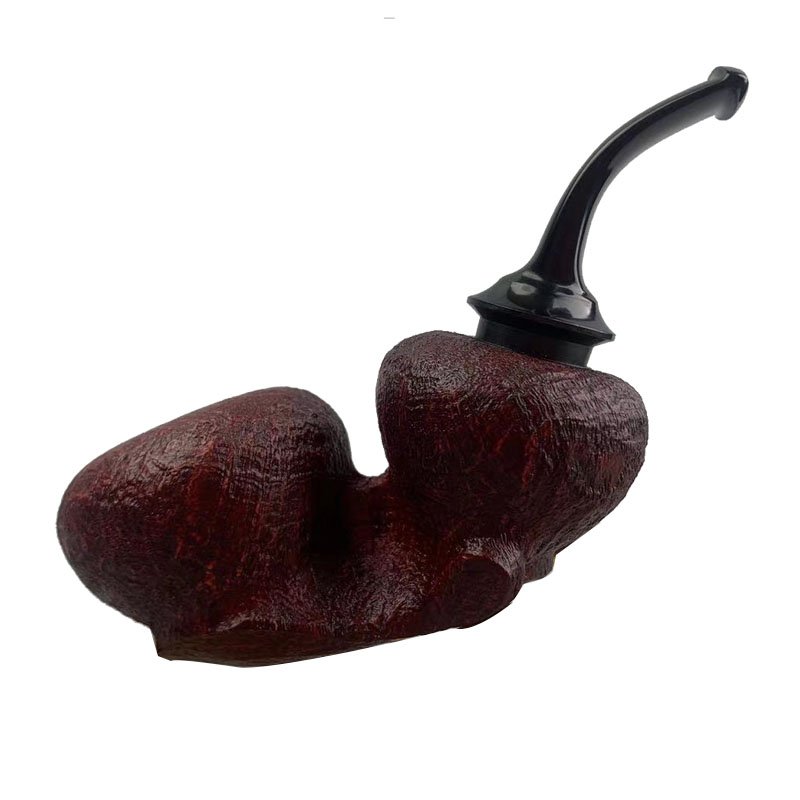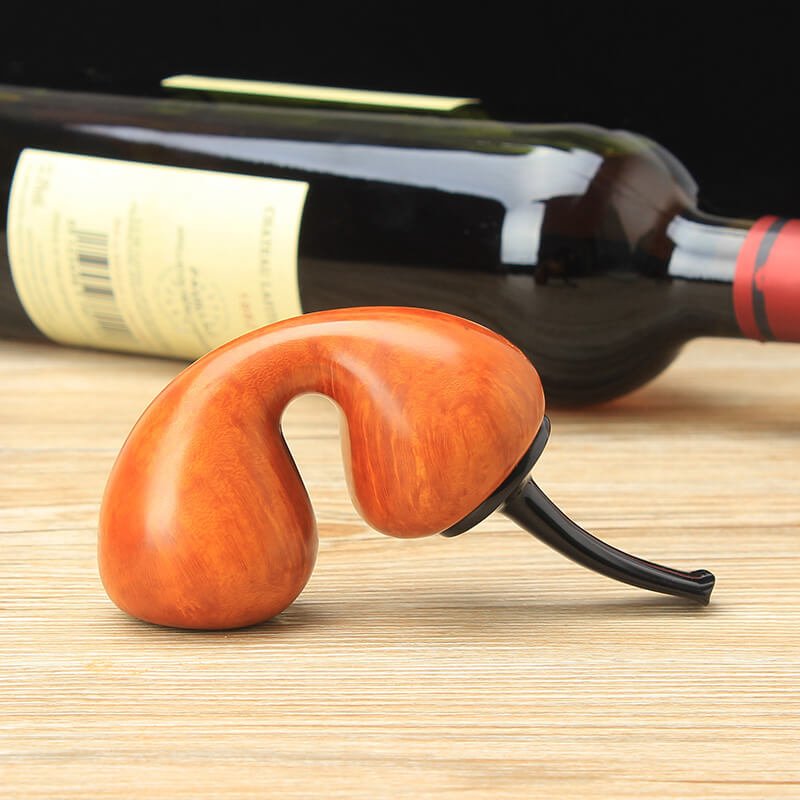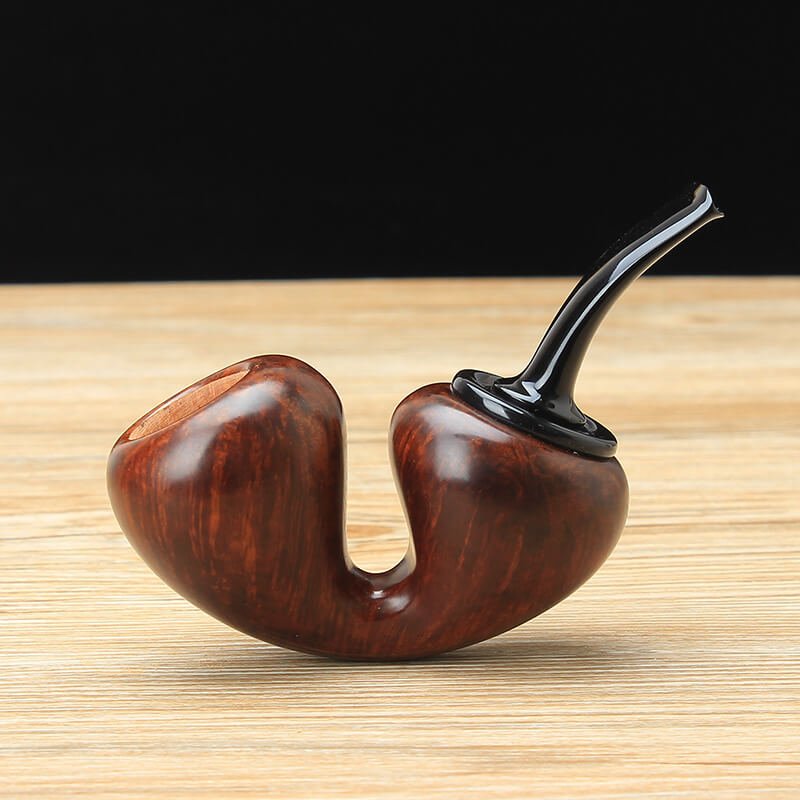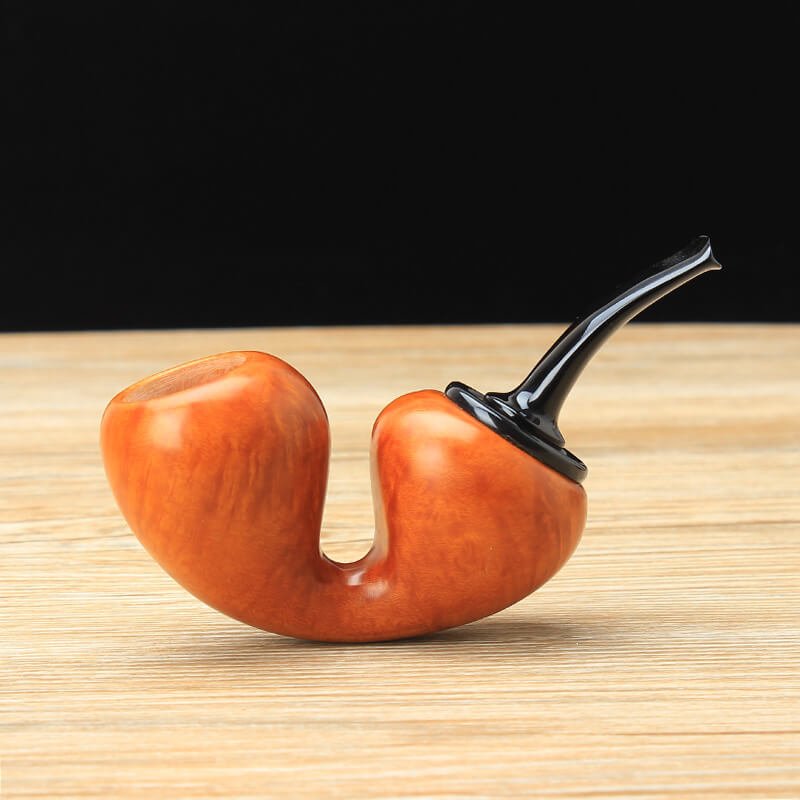 FAQ
What material is this gourd pipe made of?
This gourd pipe is made of high-quality Europe briar wood,and then turned into pipes by skilled artisans.The gourd pipe has a unique design that makes it a great option for those who want to add some flair to their smoking experience.
how long can i receive the goods
The average delivery time for a parcel depends on the carrier and the destination of the parcel. Typically, it will take 7-8 working days for parcels to be delivered within the United States. For international shipments, it may take up to 12 working days.
We'll then contact you when your item is ready to be shipped out so that you have ample time to prepare for its arrival.
how to clean a briar gourd pipe
Why You Need To Clean Your gourd pipe
briar gourd pipe are made from wood so they can absorb moisture over time if they aren't cleaned properly. If left uncleaned for too long, the moisture will build up inside the bowl of your briar pipe causing mold growth and bacteria growth inside the stem of your pipe which can cause serious health problems if inhaled into your lungs
how to clean a briar gourd pipe
You will need to clean your briar gourd pipe regularly. It is important to keep it clean so that it does not get damaged and so that you can enjoy a pleasant smoking experience.
To clean your pipe, use a pipe cleaner or a cotton swab dipped in alcohol. Apply the alcohol on the stem of your pipe and gently rub it with your finger. You can also rub the inside of your bowl with a cotton swab dipped in alcohol or salt water. This will remove any residue inside your bowl, helping the smoke flow freely through it.
You should also flush out the stem of your pipe using warm water and soap after each smoke session. This will remove any tobacco residue left behind in the stem by cleaning out any cracks or holes where bacteria may grow. If you do not have access to hot water, you can also run some warm water through your stem while holding it under running water from the tap.