The French Bulldog Pipe is a classic smoking pipe that features the popular bulldog shape. It's made of high-quality briar with a brown finish, and it provides a cool, smooth smoke. The French Bulldog Pipe also comes with a light black acrylic stem. It's the perfect pipe for any smoker looking for an affordable, durable pipe that smokes well..
With its sleek, low profile, and timeless design, this pipe is perfect for the modern smoker. while the high-quality Carnauba Wax finish provides a premium look and feel. The easy-to-clean design makes it a breeze to keep your pipe in top condition.
This is a classic French Briar smoking pipe. It's perfect for anyone who wants to enjoy a smooth smoking experience. Made of high-quality materials, this pipe is durable and easy to clean.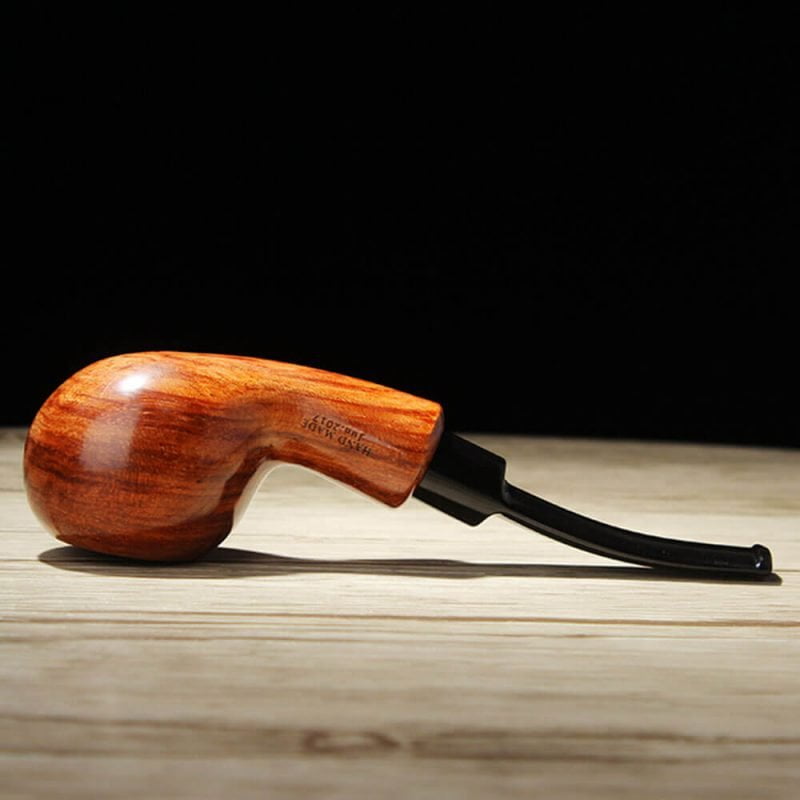 FAQS
what is Bulldog pipe
The
bulldog pipe
is a unique style of pipe that has been used for hundreds of years. The name comes from the shape of the bowl and stem, which are both short and stout. The bowl is also wider than most other pipes, which means you can pack more tobacco in there if you want to smoke more than one bowl at a time.
The bulldog pipe is one of the most popular styles among pipe smokers because it's easy to use and clean. When you're finished smoking a bowl, all you have to do is dump out any excess ash and tamping material and rinse the rest with water. You don't need any special tools or cleaners — just water will do the trick!
The difference between a bulldog and a regular pipe
The main difference between a bulldog and a regular pipe is that the bowl on a bulldog sits lower than it does on other pipes, so that the smoker can hold it in one hand while smoking. The bowl on most bulldogs is also larger than other pipes , allowing for longer drags. While some people think of the bulldog as being specifically for tobacco smokers, this isn't always true. Many tobacco smokers use them as well.
How To Smoke A Bulldog Pipe
To smoke from a bulldog, fill up your bowl with tobacco or tobacco, then light it and take a drag. Hold the smoke in your mouth for as long as possible before exhaling into the air. You may have to relight your tobacco or tobacco several times before finishing off your bowl.