Product Description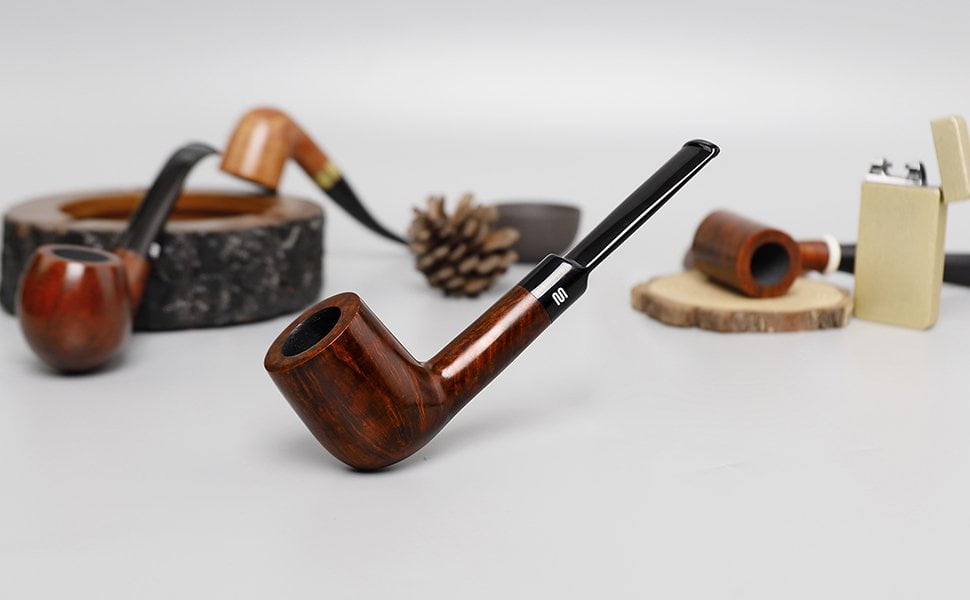 The briar wood used is a hard and heat-resistant wood that has a fairly neutral taste when heated, making it perfect for plumbing. It also imparts a particularly pleasing natural flavor to pipe tobacco.
Every piece is handmade
Straight Tobacco Pipe have a classic look and feel
This is Mid-Sized Pipe,the length is 5.91inches, the chamber depth is 1.42inches and the chamber diameter is 0.79 inches.
FAQs
Are briar pipes good?
Our briar pipes are made of Italian briar, which is very light in weight, allowing you to play with ease, and can withstand very high temperatures, making it very safe for you to use, and the production process we use, Makes its surface very smooth and durable