This Black Ceramic Smoking Pipe is a stylish and functional smoking pipe. It has a unique design, which makes it stand out from other pipes. It has a matte black ceramic bowl, which is great for people who want to keep their pipe clean. The size of this pipe is also ideal for beginners because it is lightweight and easy to use. This pipe is also incredibly durable and will last for years with proper care.
Our Ceramic smoking pipes are made from a material called ceramic, which is made up of clay and other materials to create a hard, durable material that can withstand the heat created when you light your pipe. The unique properties of ceramic make it an ideal material for smoking pipes because it doesn't conduct heat like metal does. This means that when you're smoking with a metal pipe, the heat from the flame will travel through the metal and into your mouth. When you smoke with a
ceramic pipe
, however, there's no metal to conduct the heat so it stays in the bowl where it belongs.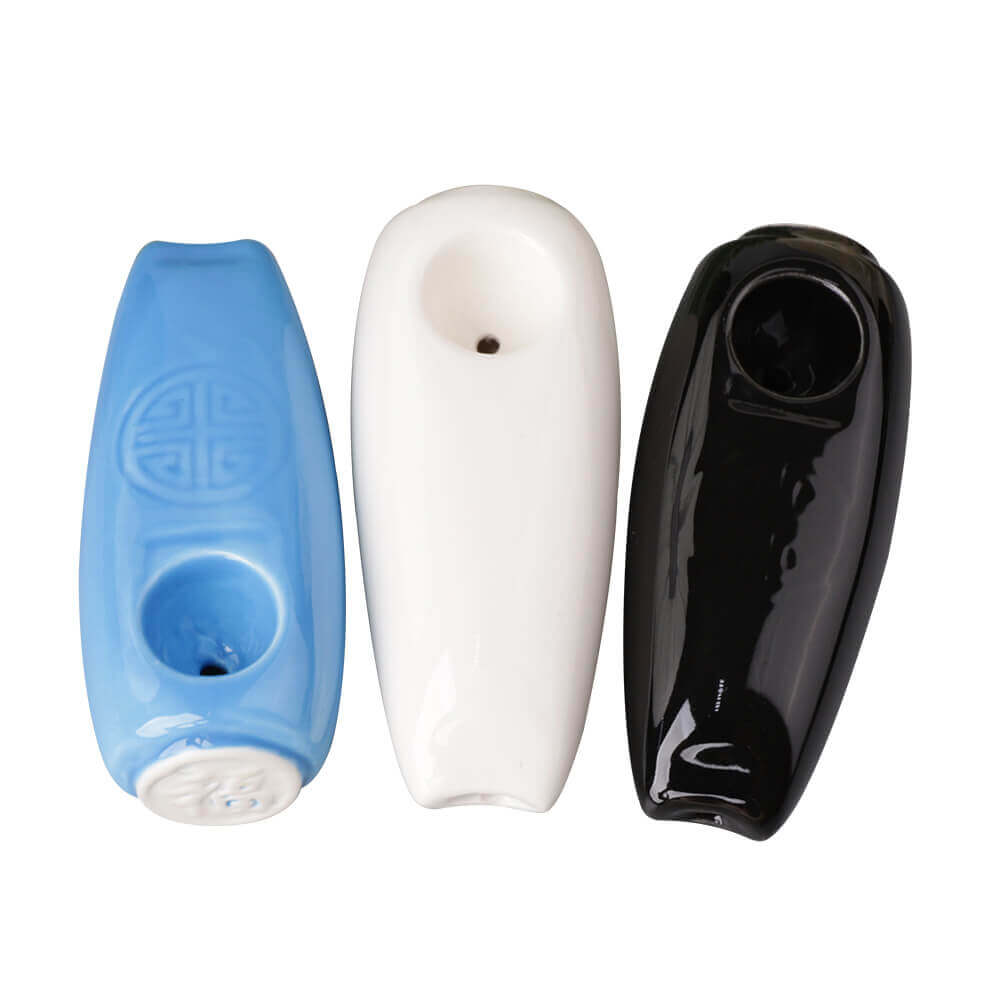 The on this black ceramic smoking pipe design to be comfortable so that you can enjoy smoking comfortably without worrying about getting burned by hot smoke
This Ceramic pipe scomes in three different colors: black, blue, white, so that you can choose which color fits your style best!
If you are looking for black ceramic smoking pipe distributors, we are your best choice. You can wholesale any style ceramic smoking pipe on our website
We have a wide range of colors and styles of ceramic smoking pipes in stock. We offer the lowest pricing on all of our ceramic smoking pipes so that you get the best deal possible when you buy from us!
We have been
selling our products online
since 2010, so we know exactly how to get the lowest prices possible on every product we sell online. If you are interested in this, please contact us by email