This Sherlock Holmes Tobacco Pipe is a classic, elegant and durable pipe. It is one of our most popular pipes,
This pipe has been sandblasted and polished to give it its unique look, and then hand-polished with multiple layers of wax for protection against cracking and other damage. This gives him which gives it an attractive textured appearance.
This Sherlock Holmes tobacco pipe is made from briar wood, an extremely hard wood that lends itself well to smoking pipes because it absorbs the heat from burning tobacco better than any other type of wood pipe. The Sherlock Holmes pipe has a simple design but with intricate details that make it stand out from other pipes.
The mouthpiece is curved slightly outward so that it rests comfortably on your lips while smoking. And The bowl itself has a small hole drilled into its bottom so that air can flow freely through them as you smoke, allowing more oxygen to reach your tobacco so that it will burn hotter and give off more flavor while releasing less moisture into the air around you.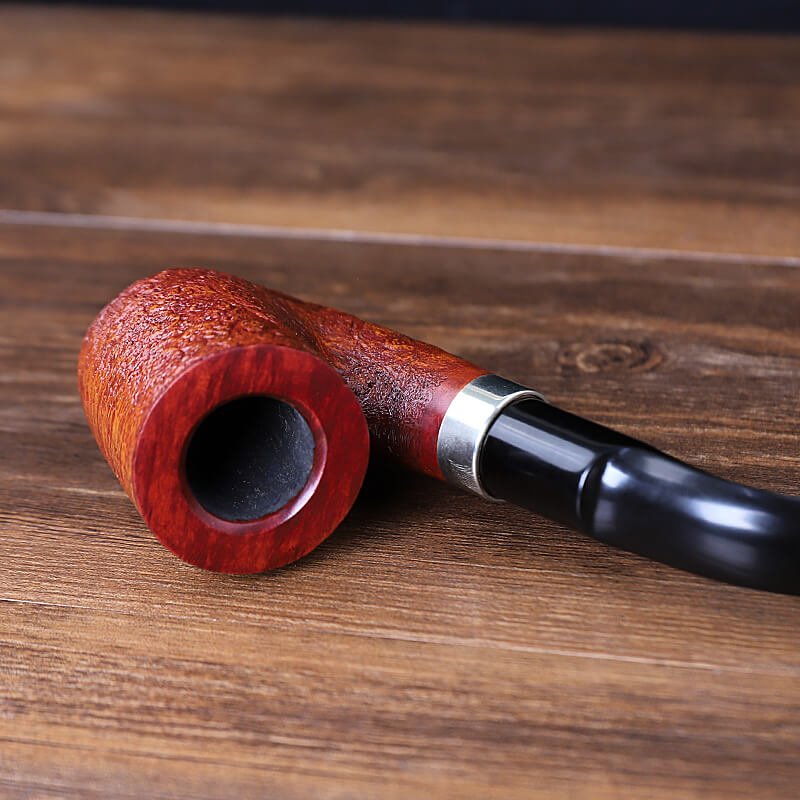 The design of this sherlock holmes style tobacco pipe is based on the popular Sherlock Holmes character from Sir Arthur Conan Doyle's stories about him. You'll be able to enjoy smoking your favorite blend with this pipe as well as showing off your love for all things Sherlock Holmes-related!