The Sandblasted Pipe series is made from high-quality briar wood with sandblasting finishing, which makes it unique and attractive. This kind of pipe has a nice look and feel due to its unique design. It has a beautiful finish that makes it suitable for anyone who wants to smoke tobacco out of a quality pipe without breaking their budget.
The Sandblasted Pipe Series also comes in different shapes such as straight, bent or Apple, Author, Blowfish, Billiard, Bulldog, and Cherrywood, so there's something for everyone!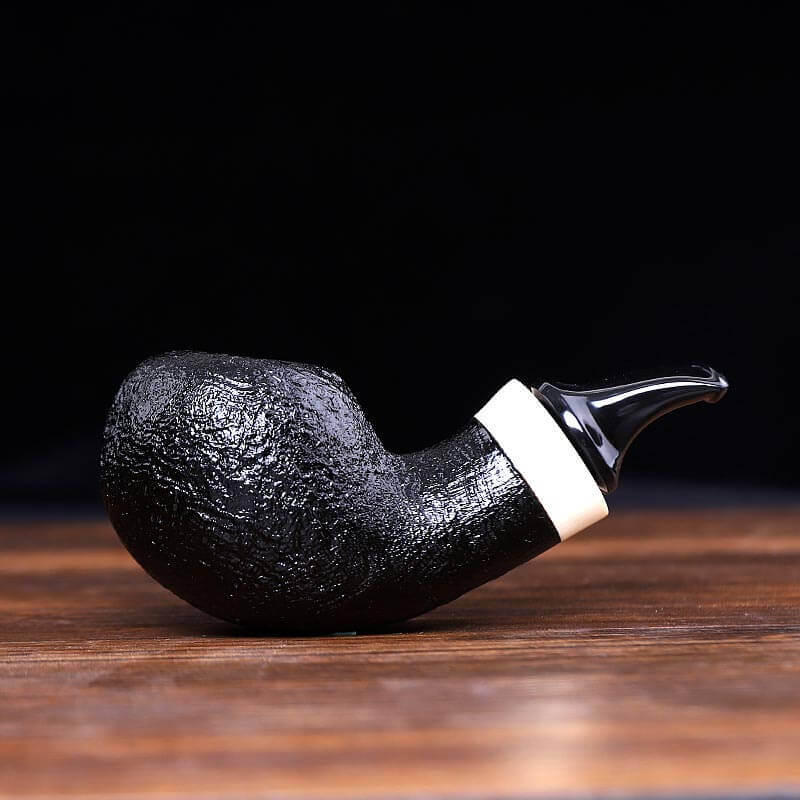 The Briar Wood Sandblasted Pipe is the perfect pipe for any smoker. The black Briar pipe is made of high-grade briar wood and comes in a variety of colors and designs. This pipe is handcrafted by experienced craftsmen with years of experience, so you know you're getting the best product possible.
The Briar Wood Pipe is a must-have for any smoker because it will provide hours of enjoyment and relaxation for years to come!