Brand: OLD FOX
Model: BE0022
Material: Acrylic
Stem Material: Acrylic
Applicable:3mm filters
Tip: Only for DIY pipe making.
●This handcrafted tobacco Pipe Stem Mouthpiece is made of acrylic with a smooth cone for easy smoking, whose model is BE0022. On the whole, it is black all over, and at the connection, the overall black connection is very stylish and delicate. Besides, the mouthpiece is a black middle long tobacco pipe stem mouthpiece, which has the best quality materials to ensure a pleasurable smoking experience. Suffice to say, it is a great accessory for a pipe.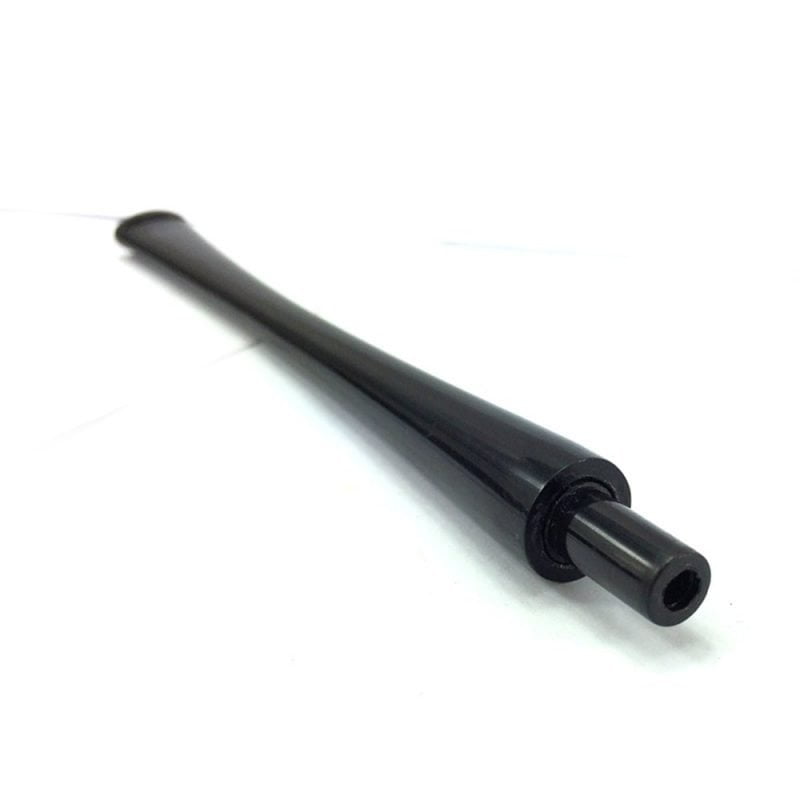 ● A tobacco pipe stem mouthpiece is a pipe part that is used for smoking, which is It is a good accessory for a pipe. It well fits 3mm headers and is great for those who want to make their own cigarettes. However,  our high-quality tobacco pipe stem mouthpieces are only used for DIY pipe making. If you need to match your own pipe, please place an order carefully.
●For smoking lovers, it is a great gift. On the one hand, smokers can get their preferred one by Choosing various styles, sizes, colors, and shapes of tobacco Pipe Stem Mouthpieces from our shop. Whether you have it yourself or give it to someone, we believe that it's the perfect gift that is both stylish and functional. On the other hand, Muxiang has always provided a wide range of cigar accessories and pipe products with first-class service and expertise. We can make our customers have a better shopping experience.